---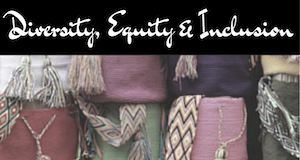 ---
Engage the work of Inclusive Excellence in organizations to address access, support and inequity. Cultivate the systems, skills and strategies to create equitable practices. Explore social justice issues and the role of dialogue in the process of creating change.
---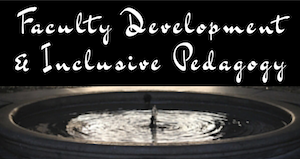 ---
As educational institutions continue to cultivate strategies for diverse and inclusive climates, there has been increased focus on student experiences in the classroom. Amer works with faculty and classroom educators to cultivate capacity to engage inclusive pedagogy and classrooms methods that can create dynamic learning environments.
---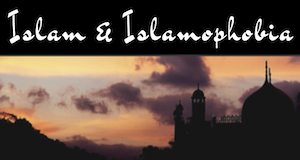 ---
Dispel myths and misunderstandings about Islam and address the implications of Islamophobia in the United States. Consider strategies and tools to address Islamophobia.
---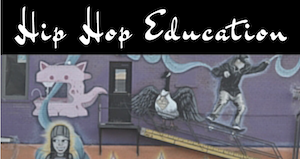 ---
Hip Hop is a powerful cultural force presenting opportunities to utilize unique pedagogies and methodologies to reach students. In addition, Hip Hop also presents opportunities in Higher Education to create diverse and empowering spaces that strengthen the overall educational development of students.
---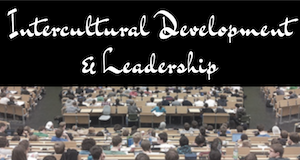 ---
Develop the skills and competencies to effectively navigate the complexity of similarities and differences among individuals and organizations for 21st Century Leadership.
Amer F. Ahmed, Ed.D. is a frequently requested keynote speaker, workshop facilitator, consultant, and invited expert on a variety of current topics. He incorporates an intricate interweaving of social justice, diversity and inclusion, and intercultural frameworks to cultivate rich and meaningful dialogue with his audiences. Amer's personal experiences as the son of Indian Muslim immigrants, artistic talents as a poet, and dedication to justice as a Hip Hop activist have informed his worldview with a powerful, unique understanding that engages and inspires those around him.
---
IMPACT
By bringing Amer to your group you will…
>Address challenges, fears, and obstacles in the way of true inclusion and engagement at your institution.
>Gain awareness about how the collaboration among different fields and approaches can truly exist – and how this can bring about new perspectives and innovative thinking.
>Counter inaccurate narratives by piercing stereotypes and unpacking existing assumptions about communities, cultures, histories, and groups.
>Deeply understand issues of injustice, marginalization, racism through a deep exploration of these topics and a critical lens.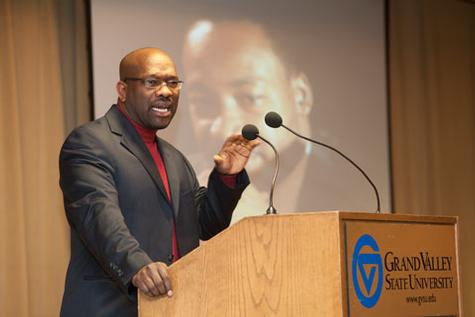 "Islamophobia, one of the most important issues of our time, comes face to face with one of the most precise presenters on the topic. With extensive experience, fierce insight and bold intelligence, Amer F. Ahmed unravels the culture of fear—and misinformation—that too often dominates our national understanding of race, equality, citizenship and American Muslims."
– Bakari Kitwana, author, The Hip-Hop Generation
"Bringing a lecture about Islam and the myths and perceptions of the religion was truly amazing to have on our campus. What was great about the experience was that there were so many similarities to Christianity that the audience did not know about. What was also amazing is the conversations that continued to happen throughout the week about the event. I would definitely recommend having Amer F. Ahmed on your college campus."
– Kimberly Herrera, Montgomery College – Takoma Park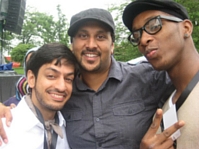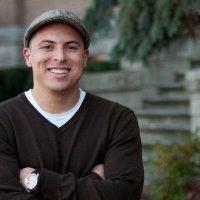 "Amer's a dynamic social justice educator who can impact communities in both workshop and lecture settings. He has the ability to present knowledge on intercultural sensitivity and communication and apply it to everyday practice. He speaks on the issues of Islamophobia in great depth and allows for honest and authentic dialogue. During his visit, Amer created multiple opportunities for participants to productively struggle with the material and allow for self-growth and progress."
– Rudy Mondragon, University of California, Los Angeles
"Amer was by far the greatest facilitator that we have had the pleasure to work with at the University of Vermont, Department of Residential Life. He instantly connected with a variety of folks, both skeptics and full-on champions of intercultural competence. Amer was a phenomenal presenter and able to navigate the needs of a variety of audiences. His transformative insight has had a lasting positive impact on our team and we cannot wait to have him join us again."
— Rafael Rodriguez, Director, Residential Life, University of Vermont
"When Dr. Ahmed talked about reshaping our lenses, he helped me learn how I got to where I am in my feelings, and not that I was a culprit and my feelings were wrong."
— Bonnie Branson, University of Missouri-Kansas City School of Dentistry
"Dr. Ahmed has worked as our consultant in the area of diversity and inclusion [since 2016] and I have found him to be highly skilled at working effectively with all campus constituencies. Dr. Ahmed is a gifted catalyst for leveraging best practices and resources in the area of diversity and inclusion. Through his work with our faculty, staff, senior leadership team and students, he has helped us leverage significant change in a relatively short amount of time. Dr. Ahmed has wide ranging experience in academic affairs and student affairs and consequently brings a holistic mindset to his work."
— Dr. Melissa Morriss-Olson, Provost – Bay Path University
"(Amer's) presentation was both informative and thought-provoking, drawing out many of the myths that people hold towards Islam and providing knowledge to counteract the harmful stereotypes…Amer was able to provide facts supported with recent events and life experiences in a manner that drew on the seriousness of the situation while brightening the mood through the use of humor to distinguish some of the flawed thought processes that occur in society and media today."
— Joshua Parr, Vice President/ Interim President, Multicultural Student Coalition, University of Wisconsin, Milwaukee
"Amer Ahmed was a phenomenal choice for our annual MLK Day program. Speaking about the global intersections between hip hop and activism he connected with our students deeply in his workshops and informal conversations afterward. In a distinctively engaging way he invited—and inspired—students to think deeply about our world. We couldn't have asked for more."
— Tom Simpson, Ph.D.Chair, Martin Luther King Day Committee, Phillips Exeter Academy
"His is a fresh new vision of a world in which the very concept of culture is changed and we have much to learn from him."
— Patti Digh, co-founder The Circle Project and author Life is a Verb and Global Literacies
"Amer brings a refreshing and innovative approach to the field of Multicultural Student Affairs and passionately models the work through his ability to connect with people across all identities. He is firmly committed to social justice and creates effective avenues for change through true partnerships with students and colleagues."
— Monita Thompson, Assistant Director of Students, Co-Director, The Program on Intergroup Relations, University of Michigan, Ann Arbor
"Amer Ahmed is a conscious, caring and effective performer, presenter and professional. I highly recommend him and promise you folks will be challenged, informed and energized afterwards!"
— Dr. Eddie Moore, Jr., Founder/Director, The White Privilege Conference
"Amer served as our keynote speaker for our 2nd Annual Multicultural Student Leadership Conference and he did an amazing job! Our theme was "Progress through Unity" and he really communicated the importance of unity and coalitions among our multicultural students. He was energetic and very personable. His presentations were amazing and so helpful for us to create an action plan to strengthen our multicultural student community. I look forward to working with him again."
— Yvania Garcia-Pusateri, Missouri State University
"Amer Ahmed has a gift of being able to talk about Islamic history, traditions, and values without stimulating defensiveness or stirring up arguments in his listeners. He is wonderful at working with people at any level of sophistication; he widens our knowledge bases without making us feel like dunces. This takes great emotional and intellectual skill. Students identify with Amer's hip hop life as well, and feel inspired by having an Islamic hip hop brother."
— Peggy McIntosh, Ph.D., Founder and Senior Associate, National SEED Project, author of "White Privilege: Unpacking the Invisible Knapsack"
"Amer's program was so full of enlightening information and insights that I wish we could have had our entire student body in the room. We also appreciate that he was generous with his time in talking with our students after the program ended."
— Ted F. Hoef, Ph.D. Associate Vice President for Student Affairs & Dean of Students, Webster University, St. Louis MO
"Thank you for your relatability, authenticity, and captivating presentation abilities in delivering this content. I overheard and engaged in many conversations throughout the institute on how your session had blown everyone's socks off, made us think, reconsider how we are serving students, and made attending the conference worthwhile. Seriously, your session made the entire (NASPA ) Multicultural Institute experience worth it for me. "
– MaryAnn Gibney, The Center for Leadership & Service, The University of Tennessee, Knoxville